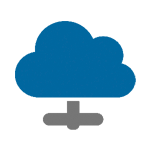 Domains
A domain name is like an address , it's the easiest way to find or be found online. A domain name is your address online, your online home. We register finnish .fi-domains and almost all international domains.  The fi-domains can be registered from 1-5 years. Read more…

Webhotel
Web-hosting packages are provided on Unix and Windows-platforms. Our web-hosting plans include full support for advanced technologies as Php, Perl, ASP, Java etc.

Cloud servers
Kotisivut.com Virtual Server includes root-access for Virtual Private server. Full-featured virtual server provides capability for a customized service as an cost-effective solution.

Co-location and dedicated servers
We operate and own data centers located in capital area of Finland. We provide dedicated servers located in Helsinki Datacenter. Redundant hardware, fully monitored and reliable multihome network connection directly to the backbone will provide high usability for enterprise-level standards.
Mediam Ltd is a Finnish ICT company providing managed hosting-solutions, dedicated servers, e-commerce solutions and professional Internet-security and network consulting services. Mediam Ltd has provided Internet services since 2000 and has clients in EU, USA and Asia regions.

Postal address

Kotisivut.com
Mediam Oy
PL 75
02151 Espoo Finland
Visiting address

Kotisivut.com
Mediam Oy
Innopoli, Tekniikantie 12,
02150 Espoo Finland